The Watts-Willowbrook Conservatory (WWC) was established in 2010 by SAPPA in partnership with the WW Boys and Girls Club. The structure of the Conservatory was developed by Billy Mitchell, SAPPA executive director, Dr. Charles Dickerson, founder and director of the Inner-City Youth Orchestra (ICYOLA), and Les Jones, former executive director of the WWBGC. The program is part of the cultural arts strategy that creates opportunities for children who are challenged everyday by living in some of our most economically depressed areas of the city.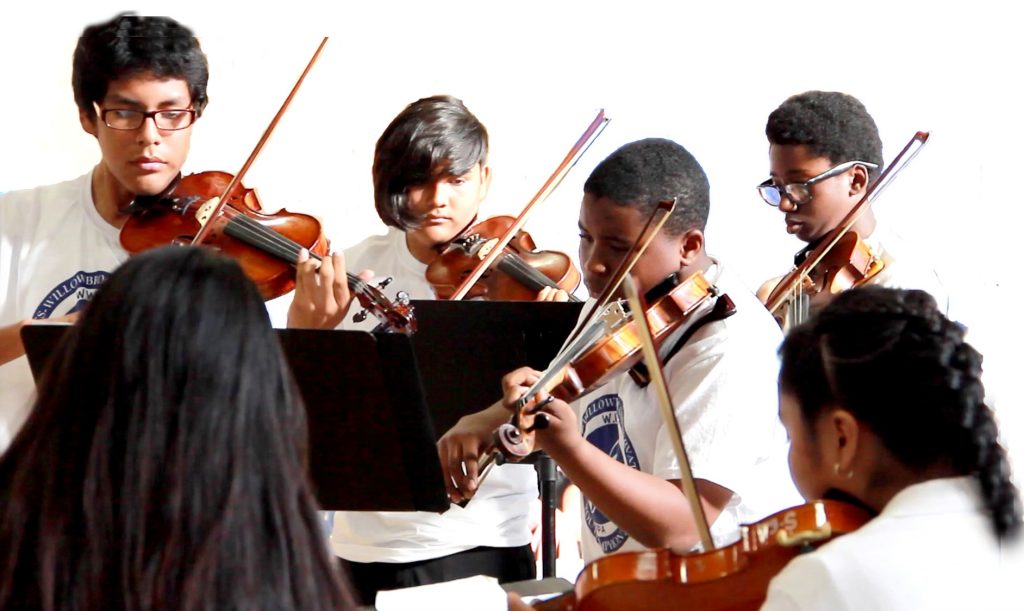 Our programs are free to the public, allowing us to provide for the lower 90 percent who cannot afford private instruction. We develop our music workshops in areas where there are NO music programs.
The WWC was inspired by "El Sistema" the world-renowned music outreach and education program in Venezuela, whose mission is to create social change, bring the highest quality programs to underserved communities, and transform the lives and minds of young people through music education.
Participants attend one hour classes after school, twice a week. They learn to read music and play symphonic string instruments (violin, viola, cello and bass) These satellite programs are designed to be the network that forms the core of the first class youth symphony orchestra made up of youngsters from the South Central LA and the Watts/Compton communities: the Watts-Willowbrook Youth Symphony.